Current News
_________________________________________________________________________
If you wish to make an online donation via Paypal, please click the donate button.
Thank you for everything you have done for Hope for Horses Equine Rescue. We look forward to your continued support. Thank you again to our volunteers, donors, adopters, and foster homes. We couldn't do it without you.
---
15th Annual Adopt-a-Horse Raffle
Thank you to everyone who purchased tickets, and Congratulations to the winners! All proceeds benefit the horses. We are grateful for your support. Be on the lookout for our 16th annual raffle in 2020.
___________________________________________________________________________________
Animal Houses™ for Sale!!!!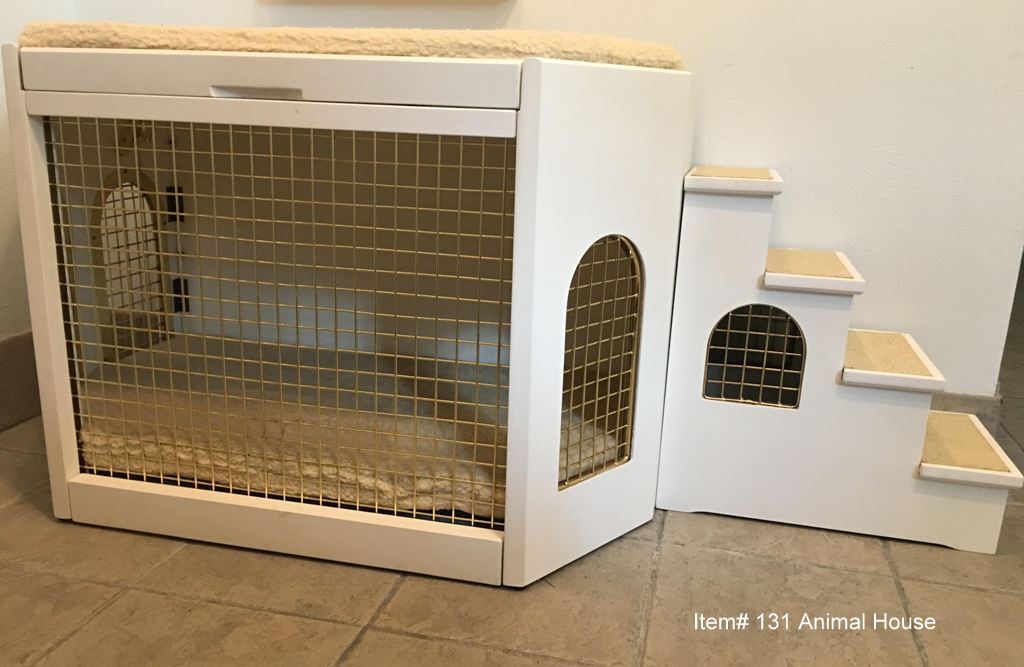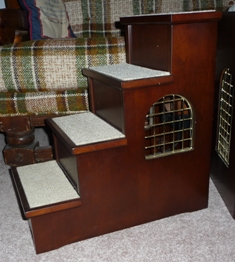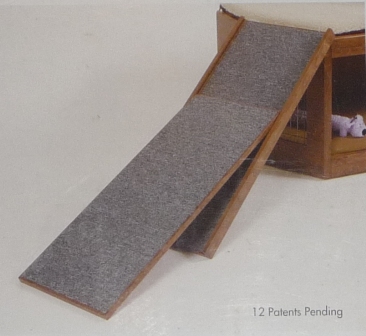 Last chance to get a beautiful Animal House™ at a discount price!! Only one house left. It is white, size small 36.5"L x 20.5"D x 19"H.
We have several stairs and ramps in dark or medium cherry available for purchase. Is your dog or cat having trouble jumping up onto your bed or sofa? A ramp or stairs may be just what he or she needs. Stairs come with filtration unit. All proceeds benefit the horses.
For more information click HERE.
For questions or to purchase a house send an email to fundraising@hopeforhorses.com
_____________________________________________________________________________________________
Check out our "Items for Sale" page. New items and pictures have been added. Stock up on those needed items, and help the horses at the same time. Click HERE to see what's listed.
---
Emmett - Foster Home Needed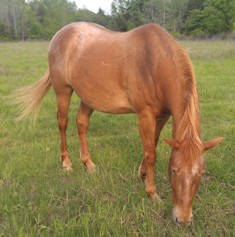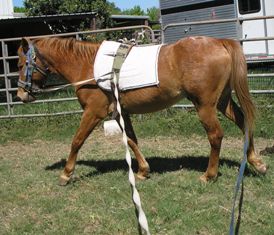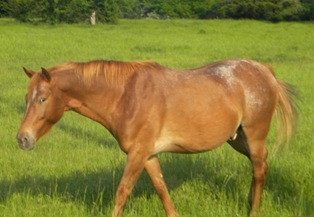 Emmett is at a temporary foster home. He needs a foster home with an experienced trainer or horse person who can work with him. Emmett is halter-broke and has been long-lined. He is shy around strangers and works better with people he knows and trusts. Please step forward if you are able to foster or adopt Emmett. He is a 17 year old Pony of the Americas gelding, about 14H tall. If you are able to help, send an email to info@hopeforhorses.com or call us at (281)468-6226.
_____________________________________________________________________
Kroger Community Rewards Update
Attention Kroger shoppers in Texas & Louisiana - All supporters must now have a registered Kroger Plus card account online to be able to link your card to your selected charity i.e. Hope for Horses Equine Rescue, Inc. Enrollment in the new program is quick and easy and must be done online. You can enroll your Kroger Plus Card online at Kroger's secure website www.krogercommunityrewards.com. Sign in to your existing account or create a new account; find your state and click on click on "Enroll Now;" Select "Hope for Horses Equine Rescue" and click "Enroll Now." Note - We have a new organization number UP134. Every time an enrolled supporter shops at Kroger using his or her Kroger Plus card, Hope for Horses Equine Rescue will begin accumulating rewards. In addition, once a household member enrolls his or her card, all linked Kroger Plus cards within that household will begin earning funds for Hope for Horses Equine Rescue.
When you use your enrolled Kroger Plus Card, Hope for Horses Equine Rescue earns money. Kroger will pay up to $1.5 million annually to participating organizations based on their percentage of spending as it relates to the total spending of all participating organizations. The more you shop, the more we earn. What an easy way to help earn money for the rescue!! Be sure to Shop & Suppport!!
***You no longer need to re-enroll every year.***
_____________________________________________________________________
If you wish to make an online donation via Paypal, please click the donate button.
Thank you for everything you have done for Hope for Horses Equine Rescue. We look forward to your continued support.
_______________________________________________________________________
Our Horses and Ponies Need Homes!
To view equine 10 years & younger available for adoption click here
To view equine 11 years & older available for adoption click here
Also, join us on Facebook for the latest news and to update us on your animals! We love hearing about how our adopted animals are doing. www.facebook.com/HHERTX
______________________________________________________________________
A generous donation has been received in honor of
Chloe's Bat Mitzvah - October 12, 2013
Congratulations, Chloe!
--------------------------------------------------------------------------------------------------------------------------------------------------------------------
In Memory of...
Donations have been received in the name of the following persons:
Allen Wayne Vermillion - Bonham, Texas
Gerald Meek - Loveland, Ohio
Jack Farragher, Jr. - Mansfield, Ohio
May they rest in peace.
Donations have been received in honor of the following horses:
Texas & Sterling
Starbuck
Summer
A donation has been made in memory of
DUSTY - July 31, 2013 and STAR - August 25, 2013
May Dusty & Star rest in peace.
______________________________________________________________________
Our horses are located in foster homes. If you are interested in meeting any of them, please contact us by phone or email. We will direct you to the foster home(s) which has the horse(s) you are interested in.
_____________________________________________________________________________________________
Anastasia graduated from Texas A&M's College of Veterinary Medicine!!
Congratulations, Dr. Keyser! She graduated on May 13, 2015. We are all very excited for her and wish her the best in her career as an equine veterinarian. To see details about how this will impact the rescue, click here.
______________________________________________________________________________________________
---
Read what adopters have to say about their Lewisville ponies:
Shasta (formerly L1)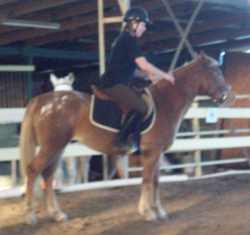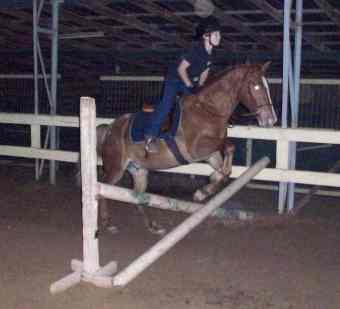 Photo taken Dec. 23, 2010 Photo taken Dec. 29, 2010
Dec. 23, 2010 - "I know it's only been a couple days, but he is doing great here! Got the hind feet up and cleaned. He should be good to go when the farrier comes on Monday. He was so cooperative and quiet today when I was lunging him, adding weights and floppy things to the saddle, that I decided to put my 10 year old on him. He didn't care. Walked him around and he was really quiet and relaxed. His training should come along nicely."
Dec. 29, 2010 - "My trainer is amazed how well Shasta's doing! I can confidently put Trey on him without me riding him first or lunging him. He's awesome!"
HHER note - 13 1/2 weeks before the jumping picture on Dec. 29th was taken, Shasta was not even halter-broke. He is just one example of how calm and willing the ponies from Lewisville are.
Destin (formerly L31 Shaun)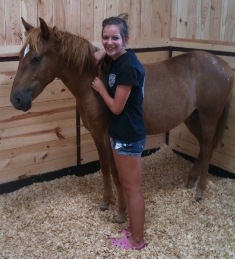 He is just the sillyest little guy, he has so much fun running with my other horse (Charlie) they play outside all the time! Its sooo cute! :) he is learning the strings of being on a halter, and he is doing very well! :) everyone that has come over to see him fall in love with him! Every time i open the garage, he comes running to the gate to see me! He is just the happiest pony ever! :) I love him so much.
Contessa (formerly L34)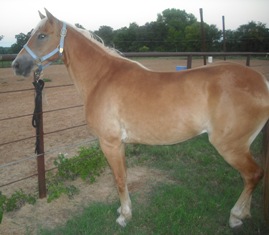 I am thoroughly enjoying Contessa. I am amazed at her willingness. I already have her leading really well, and she will pick up her hooves. She never flinched at getting brushed down and only twitched when fly sprayed. My kids even had balloons tied to their arms trying to pet her and she still came up for them to pet her. She likes them and comes immediately when they call her. I have even saddled her and started to walk and trot her on a lounge line under saddle. She is going to be an amazing pony under saddle, she is just so willing. Had a minor run-in with fire ants today that lead to her first bath. She did really well and even wanted to play in the water and drink from the hose. She looks really good under saddle and acts like she has been carrying one her whole life. It is so hard to believe that I have only had her a little over a week. She has come so far in such a short time.
----- ----- ----- ----- ----- ----- ----- ----- ----- ----- ----- ----- ----- ----- -----
Kola (formerly L36 Brutus)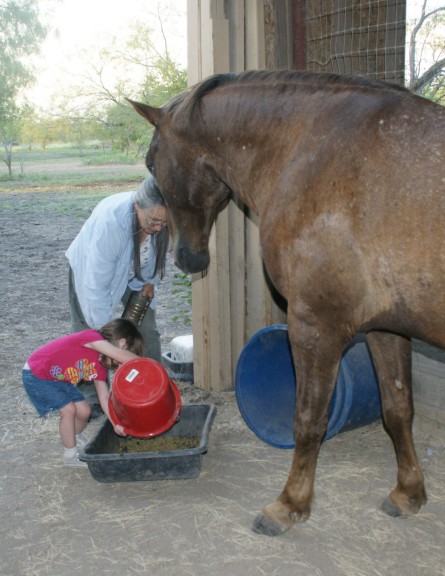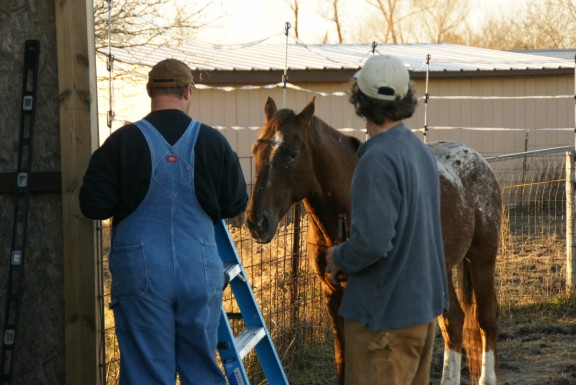 "The picture of M's 3 year old granddaughter feeding him were taken this past weekend. We are so tickled that we were right about his good temperament. ...were working to put up a windblock on part of the shelter. Kola had to be right in the middle of everything - he even acted like he was the supervisor of the project. He has always been very friendly and people oriented. I'll keep y'all updated on Kola's progress, he is a delight."
_____________________________________________________________________________________________
___________________________________________________________________________________________
If you are interested in adopting any of these equine, please send an email to info@hopeforhorses.com or download a Regular Rescue adoption application by clicking here. Please submit the adoption application along with the $25 application fee. Make the check or money order payable to Hope for Horses Equine Rescue and mail it to 3330 Rushwood Ln, Sugar Land, TX 77479. We no longer require written letters of recommendation, but you still need to list your references and their phone numbers on the application as requested as we will be calling your references.
For their help in the Lewisville neglect situation, we want to give special thanks to the following:
The ASPCA for their grant to help us with the initial expenses
Hearts 4 Horses for getting the word out and overall assistance in the rescue.
Dale Moulton-Not only has he been working with the horses, he also introduced us to Thrive, an amazing feed he developed. Because of Thrive, the horses are recovering faster than we have ever seen.
Dr Valerie Bixler, DVM for donating many hours of her time, which greatly reduces our veterinary expenses.
Intervet/Schering-Plough for donating many of the vaccines
Nutramax Laboratories for donating two cases of Proviable EQ
Vetericyn for donating a case of Wound & Infection Treatment
Before: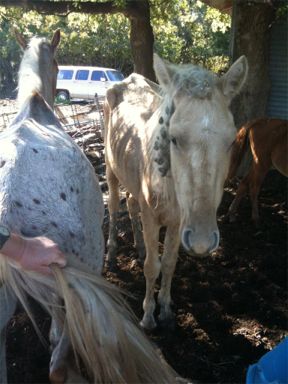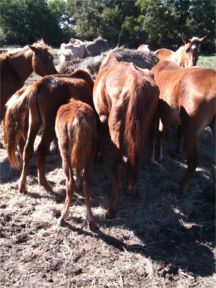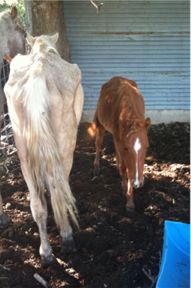 After: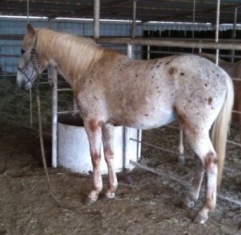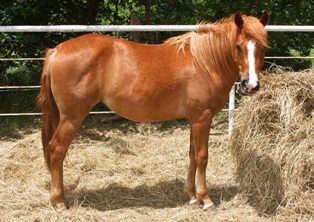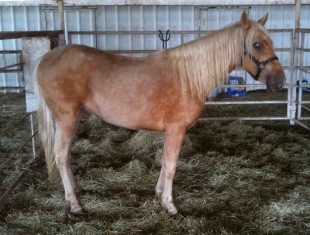 _______________________________________________________________________________________________

Many thanks to the ASPCA for their Emergency Grant to help us with the 64 horses that were rescued in Lewisville, Texas in October of 2009. Please support them, as they have been very supportive of us.
---
Attention Firefox users!
Due to the way our website was constructed, the links along the left margin and on the top of the page will not work if you are using Firefox to browse our website. However, the links inside the home page will work for you. We apologize for any inconvenience this may cause. We hope to have this problem corrected in the future. In the meantime, thank you for your patience and understanding.
-------------------------------------------------------------------------------------------------------------------------------------------
Automatic Watering System Installation